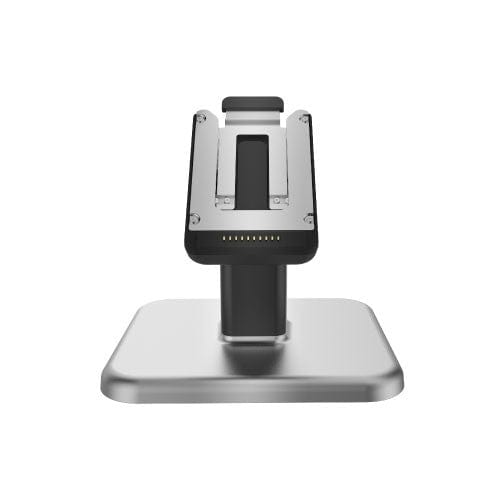 Ingenico Smart Stand | Ingenico M70-M100-M120 | Stand
---
Free Shipping Orders Over $1000
In stock, ready to ship

Inventory on the way
The Ingenico Smart Stand is specifically designed for Ingenico M70, M100, and M120 payment terminals, providing a secure and ergonomic solution for businesses. This stand ensures an optimal customer experience while enhancing the overall appearance of the checkout area. Its adjustable features and durable construction make it a perfect fit for any retail, hospitality, or service environment.
Key features:
Custom fit: Designed specifically for Ingenico M70, M100, and M120 payment terminals
Enhanced security: Securely holds the payment terminal, protecting against theft and tampering
Adjustable angle: Provides an ergonomic and comfortable user experience for both customers and staff
Easy installation: Simplifies setup and integration into existing systems
Cable management: Keeps cords organized and clutter-free for a tidy workspace
Durable construction: Engineered to withstand daily wear and tear in busy environments
Wide application range: Ideal for retail, hospitality, and various service industries
We understand that you're excited to receive your new purchase! That's why we make every effort to process your order swiftly.
Next-Business-Day Processing: Place your order with confidence knowing we will process and dispatch it by the next business day.
3-4 Business Days Turnaround Time: Once dispatched, your order will be on its way to you within 3-4 business days.
Shipping Confirmation & Tracking: After your order is dispatched, you will receive a shipping confirmation email with a tracking number, enabling you to follow your package as it travels to your doorstep.
Note: During peak seasons, holidays, or promotional periods, there may be slight delays in processing and shipping times. We appreciate your patience and understanding during these times.
Contact Us: Should you have any queries or concerns regarding your shipment, please do not hesitate to contact our customer service team at support@allstarterminals.com