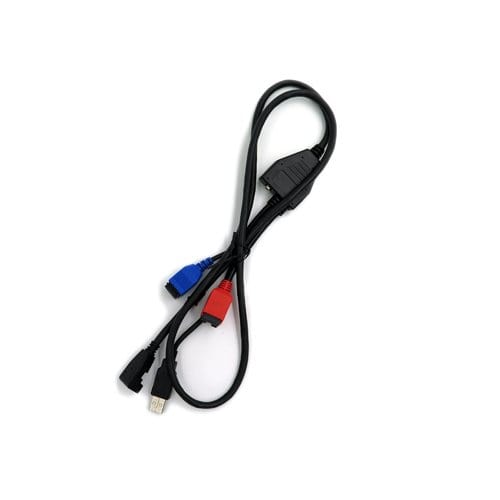 ---
Free Shipping Orders Over $1000
In stock, ready to ship

Inventory on the way
The USB HUB cable is an accessory designed to be used with the PAX S300 payment terminal, providing additional connectivity options. This cable allows multiple USB devices to be connected to the payment terminal, making it easier to integrate with other hardware like printers, scanners, and cash drawers.
The USB HUB cable typically has a USB-A connector on one end, which is used to connect to the PAX S300 payment terminal, and multiple USB-A ports on the other end. These ports can be used to connect other USB devices to the payment terminal, expanding its functionality and making it easier to manage a range of hardware devices.
With the USB HUB cable, businesses can streamline their operations by integrating all their hardware devices with the payment terminal. This makes it easier to process transactions and manage inventory, while also reducing clutter and simplifying the setup process.
Overall, the USB HUB cable is a simple yet powerful accessory that can greatly enhance the functionality of the PAX S300 payment terminal, making it an ideal choice for businesses looking to streamline their operations and improve their customer experience.
We understand that you're excited to receive your new purchase! That's why we make every effort to process your order swiftly.
Next-Business-Day Processing: Place your order with confidence knowing we will process and dispatch it by the next business day.
3-4 Business Days Turnaround Time: Once dispatched, your order will be on its way to you within 3-4 business days.
Shipping Confirmation & Tracking: After your order is dispatched, you will receive a shipping confirmation email with a tracking number, enabling you to follow your package as it travels to your doorstep.
Note: During peak seasons, holidays, or promotional periods, there may be slight delays in processing and shipping times. We appreciate your patience and understanding during these times.
Contact Us: Should you have any queries or concerns regarding your shipment, please do not hesitate to contact our customer service team at support@allstarterminals.com