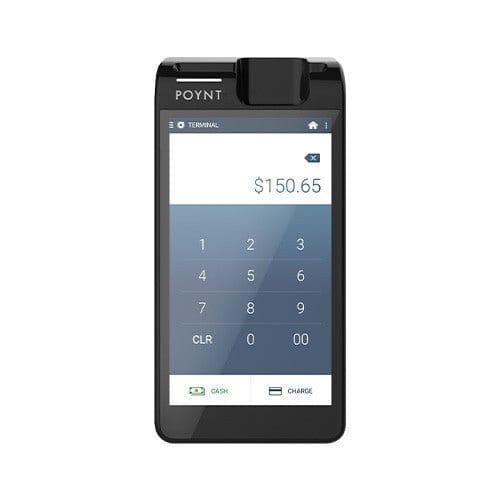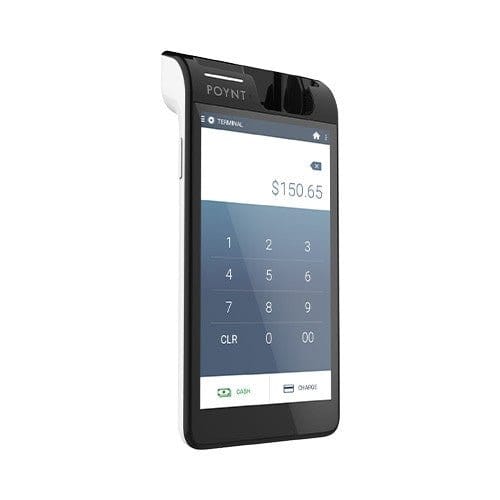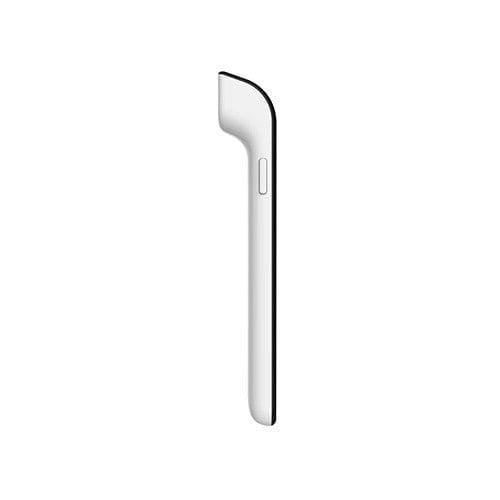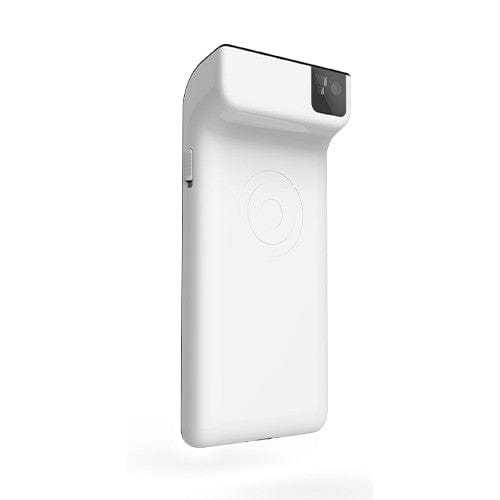 Poynt 5 | Wireless Terminal
---
Free Shipping Orders Over $1000
In stock, ready to ship

Inventory on the way
Introducing the Poynt 5 Wireless Terminal – your ultimate all-in-one solution for seamless and secure transactions. Designed for businesses of all sizes, this cutting-edge device combines WiFi and Bluetooth connectivity to provide the ultimate flexibility and convenience in payment processing. With an intuitive interface and robust features, the Poynt 5 ensures a smooth, efficient, and secure experience for both customers and merchants alike.
Key Features:
Dual Connectivity: Poynt 5 offers both WiFi and Bluetooth connectivity, ensuring uninterrupted payment processing wherever you go. No need to worry about poor connections or location limitations – this device has you covered.

Sleek, Compact Design: The modern and stylish design of the Poynt 5 terminal will complement any retail or hospitality setting. Its compact size makes it ideal for easy storage and transport, allowing for on-the-go transactions.

User-Friendly Interface: The Poynt 5 features a high-resolution touchscreen display, making it easy to navigate and process transactions. The intuitive interface ensures that both customers and merchants can efficiently complete their transactions without any hassle.

Multiple Payment Options: With the Poynt 5 terminal, you can accept a wide range of payment methods, including credit and debit cards, contactless payments, mobile wallets, and even QR codes. The device also supports chip and pin transactions, as well as magnetic stripe cards, providing flexibility to suit your customers' preferences.

Advanced Security: Poynt 5 utilizes state-of-the-art encryption and tokenization technology to protect sensitive cardholder data during every transaction. With end-to-end security and PCI compliance, you can have peace of mind knowing your customers' information is safe.

Integrated Reporting and Analytics: The Poynt 5 terminal comes equipped with a powerful reporting and analytics suite, enabling you to monitor sales performance, track inventory, and gain valuable insights into customer behavior. This data can be accessed remotely, allowing for easy management and decision-making.

Seamless Integration: The Poynt 5 Wireless Terminal is designed to integrate seamlessly with your existing point-of-sale (POS) system, making it a hassle-free addition to your business.
NEED A CHARGING STATION? SHOP POYNT 5 CHARGING STATION
We understand that you're excited to receive your new purchase! That's why we make every effort to process your order swiftly.
Next-Business-Day Processing: Place your order with confidence knowing we will process and dispatch it by the next business day.
3-4 Business Days Turnaround Time: Once dispatched, your order will be on its way to you within 3-4 business days.
Shipping Confirmation & Tracking: After your order is dispatched, you will receive a shipping confirmation email with a tracking number, enabling you to follow your package as it travels to your doorstep.
Note: During peak seasons, holidays, or promotional periods, there may be slight delays in processing and shipping times. We appreciate your patience and understanding during these times.
Contact Us: Should you have any queries or concerns regarding your shipment, please do not hesitate to contact our customer service team at support@allstarterminals.com