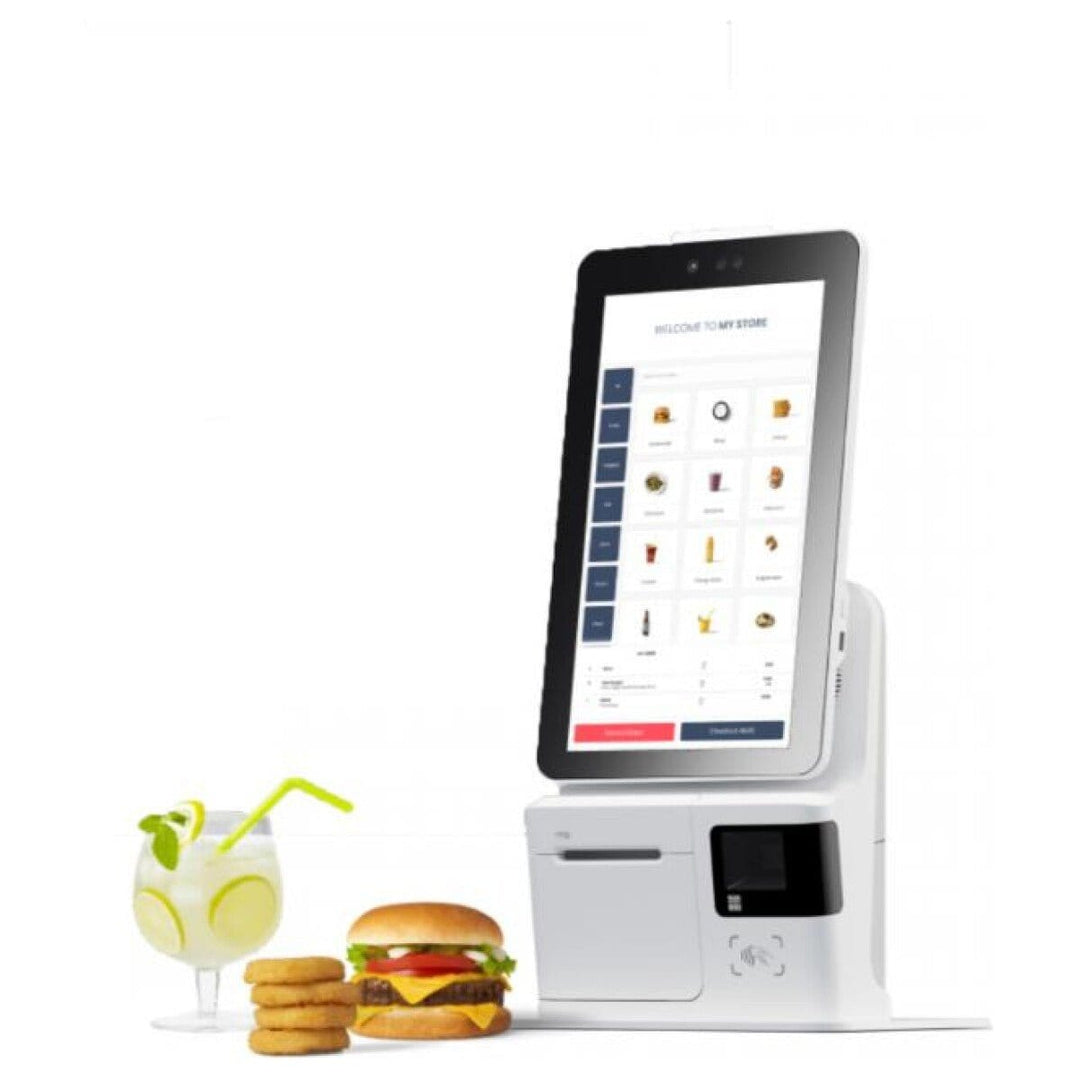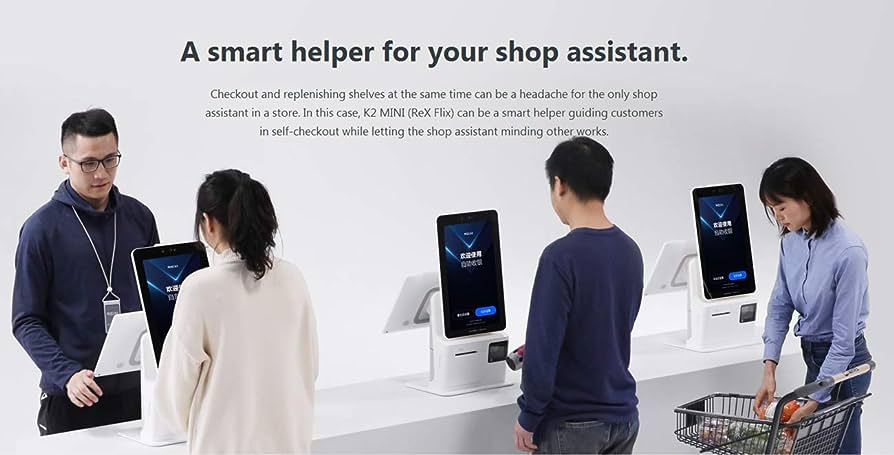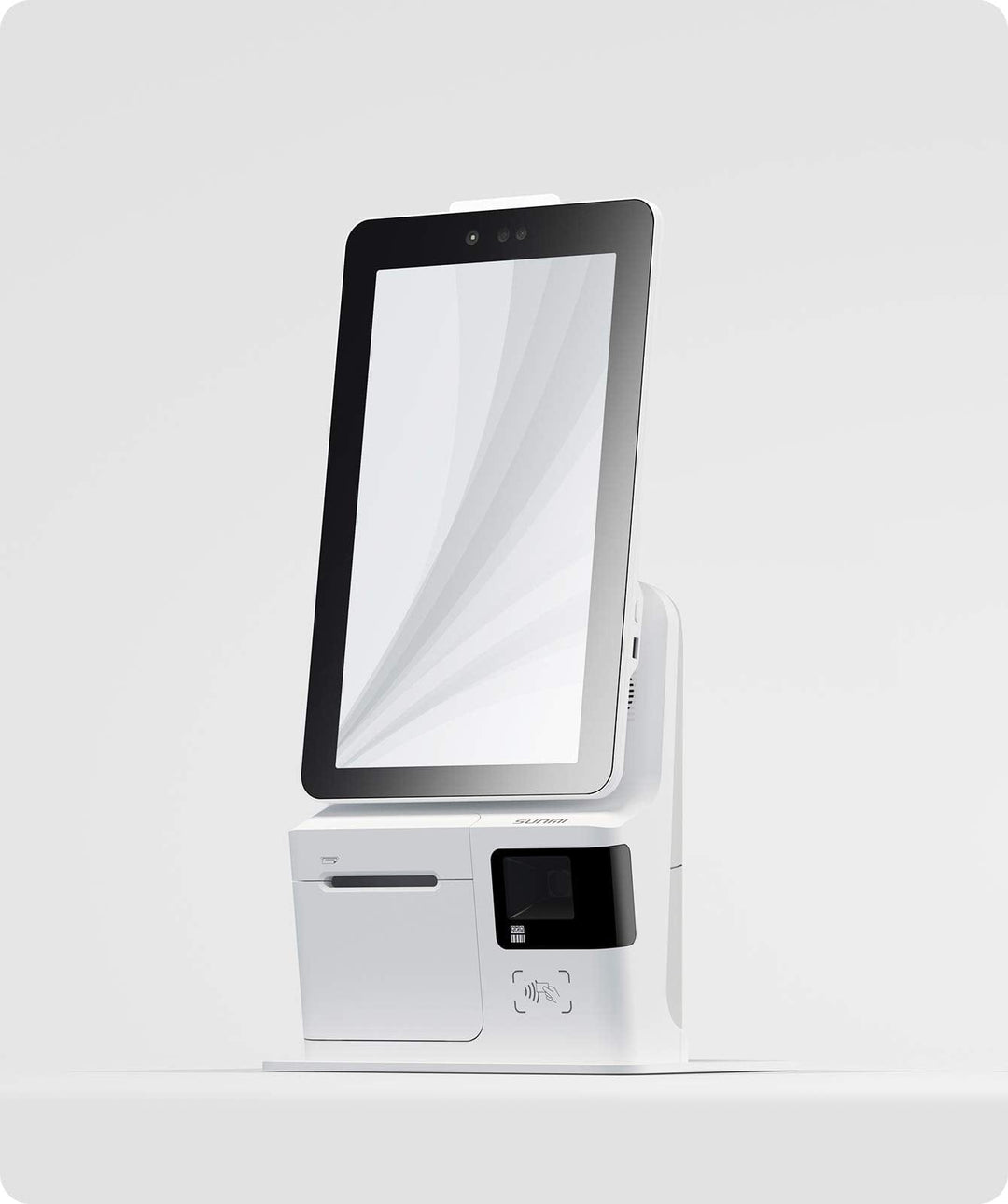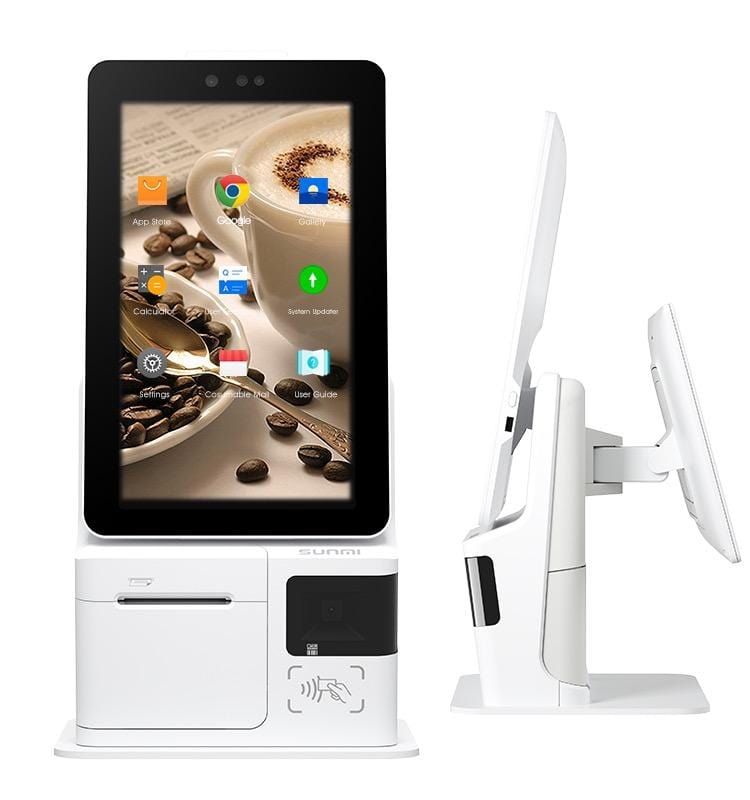 SUNMI K2 Mini Kiosk All-in-one Terminal (Dual Screen)
P05060023
Regular price
$3,200.00
Sale price
$1,950.00
/
---
Free Shipping Orders Over $1000
In stock, ready to ship

Inventory on the way
Introducing the SUNMI K2 Mini Kiosk, your compact yet powerful partner for a streamlined transaction experience. Whether for business or personal use, it's designed to be user-friendly and efficient.
Features at a Glance:
Stunning Visuals: With a 15.6" FHD display, offering clear 1080 × 1920 px resolution. Plus, opt for a dual display setup for more versatility.
Smooth Operations: Powered by Android 7.1 with a choice of quad-core Rockchip for single display or an octa-core Qualcomm for dual displays.
Memory & Storage: 2 GB RAM and 16 GB ROM ensure responsive operations. Expand storage with a Micro SD slot, supporting up to 64 GB.
Stay Connected: Seamless connectivity with Wi-Fi 802.11 a/b/g/n/ac, operating on both 2.4 and 5 GHz bands.
Clear Audio: 1x 3W speaker for crisp sound output.
Versatile Ports: From USBs to audio and power ports, this kiosk supports various peripherals.
Fast Printing: Integrated 80mm/58mm thermal printer with a swift printing speed of 250 mm/s.
Compact Design: Choose from wall mounting, single monitor, or dual monitor setups to fit your space.
Efficient Scanning: Barcode reader compatible with 1D, 2D, and mobile displays.
Added Features: Optional second 15.6" FHD display and NFC functionality.
Weights & Dimensions:
Wall Mounted: 265 × 150 × 680 mm | 5 kg
Single Monitor: 300 × 250 × 590 mm | 8 kg
Dual Monitor: 380 × 280 × 590 mm | 10.5 kg
Upgrade your transaction experience with SUNMI K2 Mini Kiosk - where functionality meets user-friendliness.
We understand that you're excited to receive your new purchase! That's why we make every effort to process your order swiftly.
Next-Business-Day Processing: Place your order with confidence knowing we will process and dispatch it by the next business day.
3-4 Business Days Turnaround Time: Once dispatched, your order will be on its way to you within 3-4 business days.
Shipping Confirmation & Tracking: After your order is dispatched, you will receive a shipping confirmation email with a tracking number, enabling you to follow your package as it travels to your doorstep.
Note: During peak seasons, holidays, or promotional periods, there may be slight delays in processing and shipping times. We appreciate your patience and understanding during these times.
Contact Us: Should you have any queries or concerns regarding your shipment, please do not hesitate to contact our customer service team at support@allstarterminals.com