2023 Holiday Payment Trends: A New Era of Transactions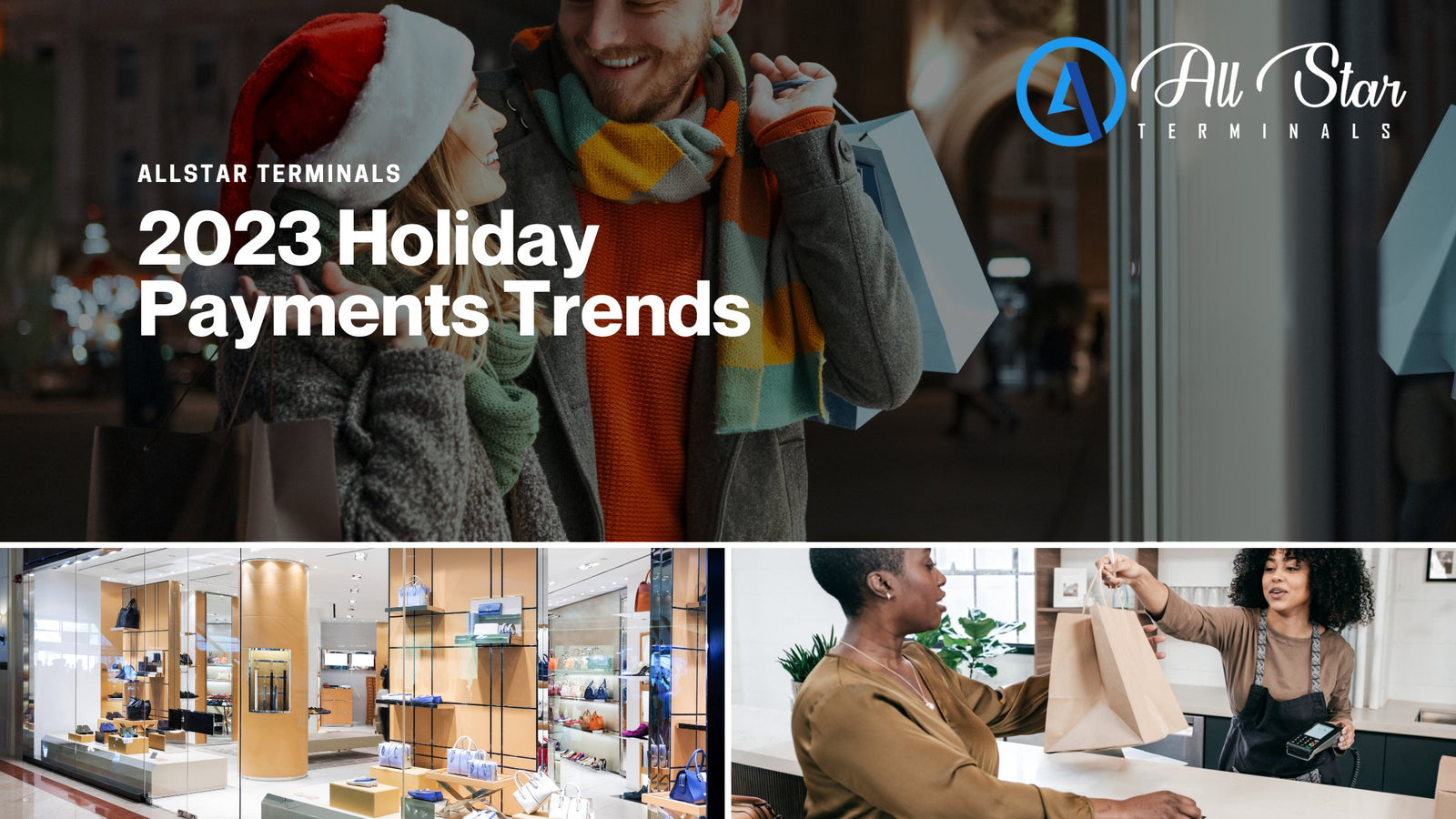 The festive season is synonymous with shopping sprees, glittering gifts, and merry get-togethers. But the way we process these transactions is experiencing a significant shift, especially in the year 2023. With the evolution of payment solutions, this year's holiday payment trends are all about speed, convenience, and security. Here's a deep dive into the most sought-after trends in the payment realm and how renowned brands like PAX, Ingenico, Verifone, Dejavoo, Poynt, SUNMI, and First Data are leading the parade.
1. Contactless Payments: Tap, Pay, Celebrate!
The COVID-19 pandemic was a game-changer for contactless payments, and this trend is not going away anytime soon. With shoppers opting for quicker checkouts without touching the terminals, brands like PAX and SUNMI have seen a surge in the adoption of their contactless-enabled devices. The holidays will only push this trend further as the volume of transactions increases and people prioritize health safety.
While traditional credit card terminals served their purpose well, the age of smart terminals is upon us. Devices by Poynt and Ingenico offer not just payment processing but also added features like inventory management, loyalty program integrations, and digital receipt options. These all-in-one devices mean businesses can manage operations more efficiently during the holiday rush.
3. QR Code Payments: Scan, Pay, Go!
In many parts of Asia, QR code payments have been a staple for years. Now, they're making waves globally. Brands like Dejavoo and Verifone have incorporated QR code payment solutions in their terminals, offering merchants a versatile tool to accept payments. The beauty of QR codes is that they can be easily integrated into promotional materials for the holidays, making it convenient for both shoppers and retailers.
4. Omni-channel Payments: Unified Shopping Experience
The modern shopper hops between online and offline channels effortlessly. Recognizing this behavior, solutions by First Data facilitate smooth omni-channel payments, ensuring consumers have a seamless shopping experience, whether they're buying in-store, online, or through mobile platforms.
5. Enhanced Security Features: Keeping the Grinch at Bay
Payment security is a perennial concern, but more so during the holiday season when transaction volumes spike. Brands like Verifone and SUNMI have integrated advanced encryption and tokenization features in their terminals. This ensures that every payment processed is secure, giving both retailers and shoppers peace of mind.
6. Eco-friendly Receipt Options: Green is the New Black
As environmental concerns take center stage, the need for sustainable options in every domain is palpable. Brands like Poynt and Dejavoo offer digital receipt options, reducing the use of paper and catering to the eco-conscious shopper. This not only saves trees but also offers shoppers an organized way to store their purchase records.
7. Customized Loyalty Integrations: 'Tis the Season of Giving (and Earning Rewards)
The holiday season is the perfect time for retailers to reward their loyal customers. With smart terminals from brands like Ingenico and PAX, retailers can integrate their loyalty programs directly into the payment process. This means customers can earn and redeem points or benefits with every transaction, making holiday shopping even more enticing.
Conclusion: The Future is Here and Now
2023's holiday payment trends are a testament to the rapid advancements in the world of payment solutions. The blend of technology, user experience, and security is setting new standards for both retailers and shoppers. With leading brands like PAX, Ingenico, Verifone, Dejavoo, Poynt, SUNMI, and First Data spearheading innovations, the future of holiday shopping promises to be not just merry but also incredibly efficient.
If you're a retailer looking to upgrade your payment solutions or someone keen to know more about the latest in the payment industry, the time is now to embrace these trends and make the most of this festive season!
---