Revolutionizing Payment Solutions: Top 5 Android Terminals for Modern Merchants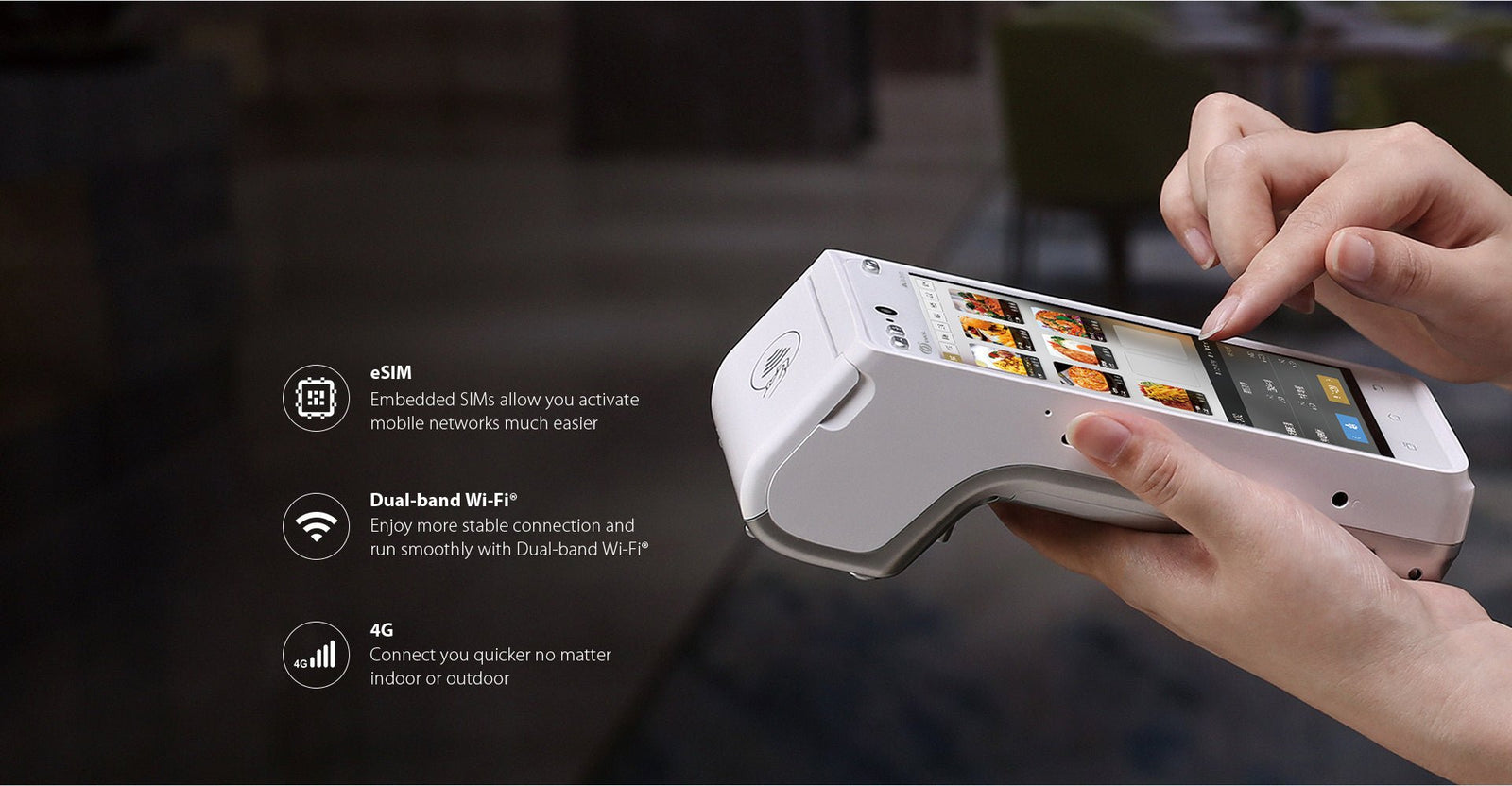 Introduction:
In today's fast-paced business world, merchants need reliable and efficient payment solutions. Android terminals have emerged as a popular choice, providing advanced features and seamless integration with various point-of-sale (POS) systems. In this article, we'll explore the top 5 Android terminals that are revolutionizing the merchant services industry, including the PAX A920PRO, PAX A35, PAX A80, Dejavoo QD4, and Dejavoo QD2.
PAX A920PRO: The All-in-One Powerhouse The PAX A920PRO is a cutting-edge Android terminal that combines the best features of traditional credit card machines and smart devices. With its sleek design and large touch screen, the A920PRO offers a user-friendly interface for both merchants and customers. Key features include wireless connectivity, advanced security measures, and support for various payment methods, making it a top choice for businesses seeking to optimize their payment processing.
PAX A35: Compact and Cost-Effective The PAX A35 is an ideal solution for small businesses and startups looking for a budget-friendly Android terminal. Despite its compact size, the A35 packs a punch with its powerful processor and extensive payment capabilities. Merchants can easily accept various payment types, including credit cards, EMV chip cards, and contactless transactions, providing a seamless payment experience for customers.
PAX A80: The Versatile Performer The PAX A80 is a versatile Android terminal designed to meet the needs of diverse businesses. Its high-resolution touch screen and intuitive interface make it easy for merchants to manage transactions and access important data. With its advanced security features and support for multiple payment methods, the A80 is perfect for businesses that prioritize both functionality and security.
Dejavoo QD4: The Future-Ready Terminal The Dejavoo QD4 Android terminal is designed to adapt to the ever-evolving payment landscape. Equipped with NFC technology and support for mobile wallets, the QD4 is ready for the future of contactless payments. Its user-friendly interface and robust security features make it a popular choice for merchants seeking a future-proof solution for their payment processing needs.
Dejavoo QD2:The Entry-Level Game Changer The Dejavoo QD2 is an affordable yet powerful Android terminal that caters to the needs of small businesses and startups. With its compact design and support for multiple payment methods, the QD2 is perfect for businesses looking for an entry-level terminal that doesn't compromise on performance. Its advanced security features ensure that customer data is always protected, providing peace of mind for both merchants and their clients.
Conclusion:
Android terminals are revolutionizing the world of merchant services and payment solutions. By choosing from the top 5 terminals—PAX A920PRO, PAX A35, PAX A80, Dejavoo QD4, and Dejavoo QD2—merchants can enhance their payment processing capabilities, streamline operations, and provide a seamless customer experience. As a merchant equipment supplier, it's essential to stay updated on the latest Android terminal technologies to offer the best solutions to your clients.
---