Understanding the Tech: A Deep Dive into the Advanced Features of PAX Counter-Top Terminals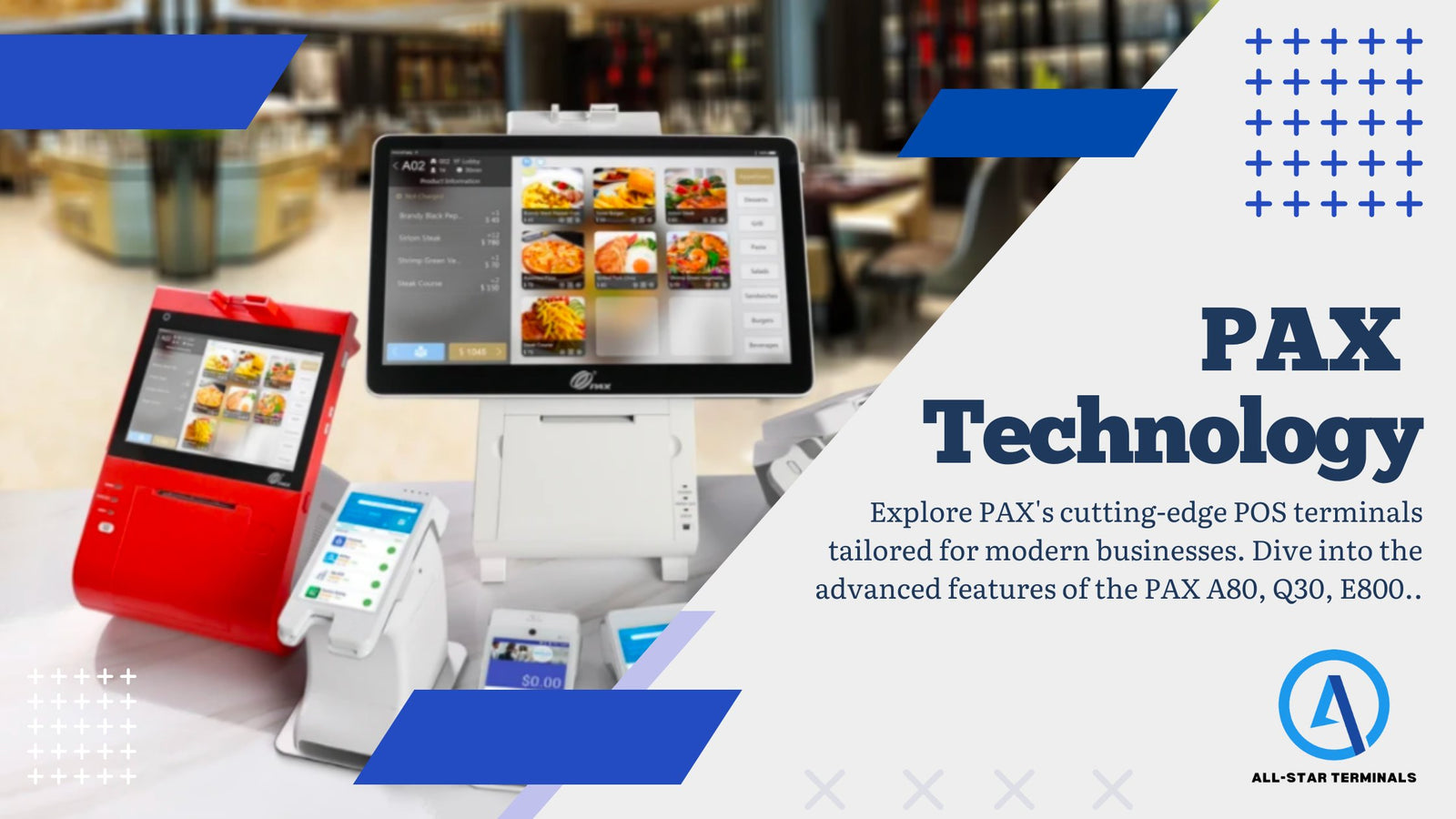 The world of digital payment solutions has witnessed significant advancements over the past few decades. From traditional manual cash registers to sophisticated point-of-sale (POS) systems, the technology has come a long way. One of the notable players in the POS industry is PAX, renowned for its state-of-the-art counter-top terminals. In this article, we will delve deep into the advanced features of PAX counter-top terminals, offering readers a comprehensive understanding of the technology behind these devices.
1. Introduction to PAX Counter-Top Terminals
PAX counter-top terminals are designed to facilitate seamless electronic transactions in retail environments. These terminals are equipped with cutting-edge technology that ensures both speed and security, making them a preferred choice for businesses worldwide.
2. High-Resolution Touchscreen Interface
One of the standout features of PAX counter-top terminals is their high-resolution touchscreen interface. This provides users with an intuitive experience, allowing for smoother navigation and quicker transaction times. The interface is user-friendly and is designed to accommodate both tech-savvy and non-tech-savvy users.
3. Multi-Layered Security Protocols
Security is paramount in the world of electronic transactions. PAX counter-top terminals come equipped with multi-layered security protocols, ensuring that every transaction is protected from potential threats. From end-to-end encryption to secure data storage, PAX takes all necessary precautions to safeguard user data.
4. Contactless Payment Support
With the rise of NFC (Near Field Communication) technology, contactless payments have become increasingly popular. PAX counter-top terminals support contactless payments, allowing customers to make transactions by simply tapping their cards or smartphones on the terminal. This feature not only enhances the speed of transactions but also offers an added layer of convenience to users.
5. Multi-Language Support
To cater to a diverse clientele, PAX counter-top terminals offer multi-language support. Whether it's English, Spanish, French, or any other language, the terminal can be configured to display the preferred language, making it easier for businesses to serve customers from different linguistic backgrounds.
6. Integration with Third-Party Applications
PAX terminals are designed to be versatile. They offer integration capabilities with third-party applications, allowing businesses to customize the terminal according to their specific needs. Whether it's loyalty programs, inventory management, or any other application, PAX terminals can seamlessly integrate with them, enhancing the overall user experience.
7. Robust Connectivity Options
In today's digital age, uninterrupted connectivity is crucial. PAX counter-top terminals come with robust connectivity options, including Wi-Fi, Bluetooth, and Ethernet. This ensures that the terminals remain connected at all times, facilitating uninterrupted transactions.
8. Long Battery Life
For businesses that operate for extended hours, the battery life of a counter-top terminal is of utmost importance. PAX terminals are equipped with long-lasting batteries, ensuring that they remain operational throughout the business day without needing frequent recharges.
Delving into the Future: A Comprehensive Look at PAX's Premium Counter-Top Terminals
As the business landscape becomes increasingly digitized, the need for reliable, efficient, and secure point-of-sale (POS) systems is more paramount than ever. PAX, a global leader in the POS industry, has consistently been at the forefront of this transformation, offering an array of advanced counter-top terminals tailored for various business needs. In this article, we will explore four of PAX's standout products: the PAX A80, PAX Q30, PAX E800, and PAX Aries 8, providing a deep dive into their functionalities and how they cater to modern business demands.
1. PAX A80: The Compact Powerhouse
The PAX A80, with its sleek design, is a testament to the fact that great things come in small packages. Designed for businesses that require swift transactions, this terminal boasts a high-resolution touchscreen interface, ensuring intuitive user experience. Its multi-layered security protocols guarantee secure transactions, making it a favorite among small to medium-sized businesses.
2. PAX Q30: Versatility at Its Best
The PAX Q30 is a versatile terminal designed to cater to a diverse range of retail environments. Its standout feature is its support for contactless payments, making it perfect for businesses aiming to provide a seamless transaction experience in today's NFC-driven payment landscape. With its multi-language support, the Q30 ensures businesses can serve customers from varied linguistic backgrounds effortlessly.
3. PAX E800: The All-in-One Solution
Retail giants and businesses that demand an all-encompassing solution need look no further than the PAX E800. This terminal is a true behemoth, offering everything from a high-definition touchscreen interface to robust connectivity options like Wi-Fi, Bluetooth, and Ethernet. Its ability to integrate with third-party applications makes it a favorite for businesses looking for a customizable POS solution. Additionally, its long battery life ensures uninterrupted operations, even during peak business hours.
4. PAX Aries 8: The Future of Retail
The PAX Aries 8 is the epitome of futuristic POS solutions. Designed with the next generation of retail businesses in mind, this terminal offers a blend of advanced features and a user-friendly interface. Its support for contactless payments, combined with its multi-layered security protocols, makes it a go-to choice for businesses that prioritize both efficiency and security. Its integration capabilities further allow businesses to tailor the terminal to their specific needs, making it a truly adaptable solution.
5. Conclusion
PAX's commitment to advancing the POS industry is evident in its range of premium counter-top terminals. Whether it's the compact PAX A80, the versatile PAX Q30, the all-encompassing PAX E800, or the futuristic PAX Aries 8, PAX has a solution tailored for every business need. Investing in any of these terminals ensures not just a seamless transaction experience for customers but also a future-proof solution for businesses in an ever-evolving retail landscape.
---