Payment Processing 101: A New Business Owner's Guide to Getting Started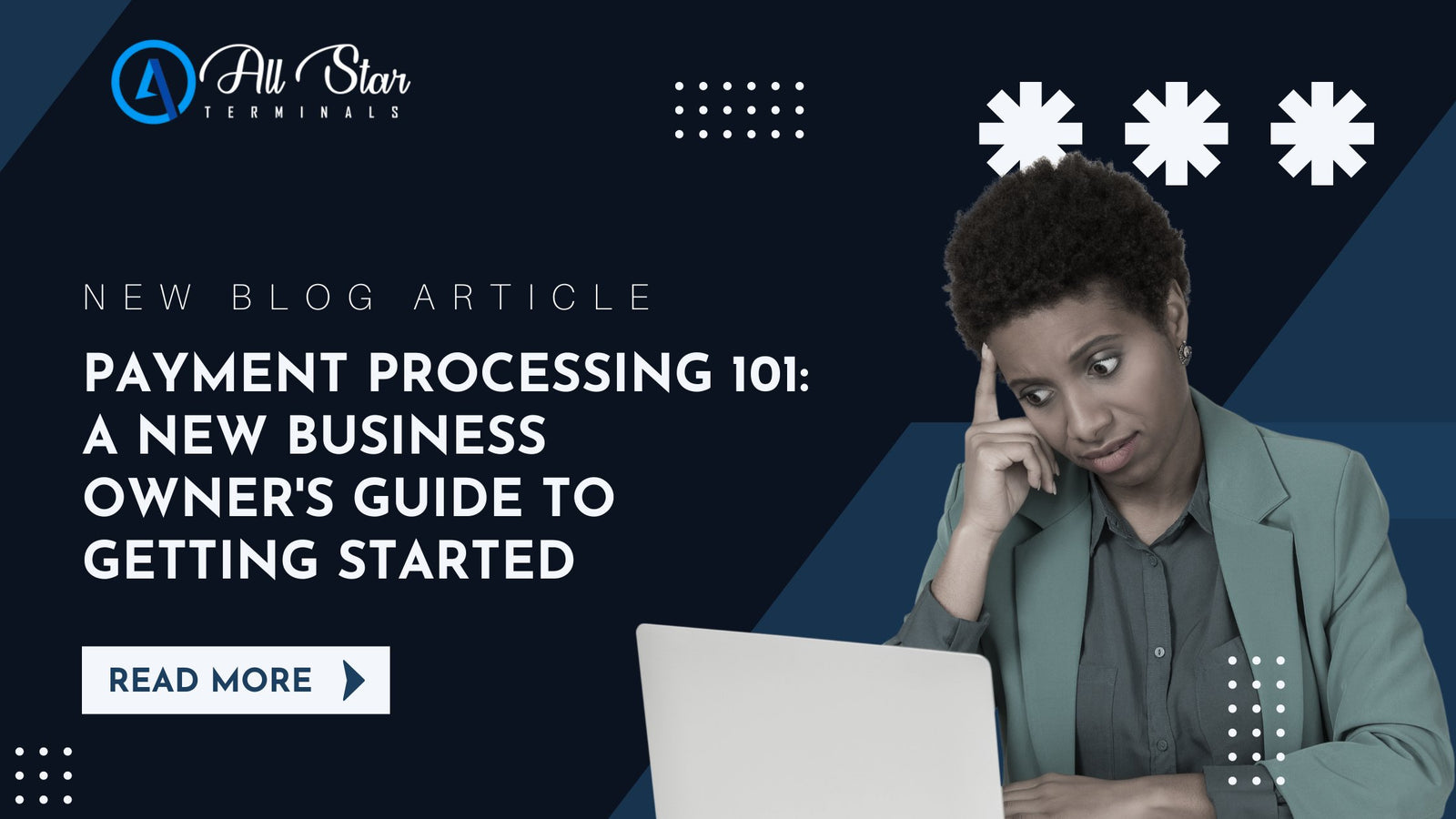 Welcome to the world of entrepreneurship! As you lay the foundation for your business, one critical aspect to consider is payment processing. This guide aims to provide you with an understanding of the basics of payment processing and how to get started.
What is Payment Processing?
At its core, payment processing is the system that handles transactions between a customer's payment method (like a credit card) and the business's bank account. It involves multiple steps and entities to ensure a secure and smooth transaction.
Why is it Essential?
Accepting Multiple Payment Methods: To cater to a diverse customer base, businesses need to accept a variety of payment methods, including credit cards, debit cards, and digital wallets.
Securing Transactions: A reliable payment processor employs robust encryption methods to protect customer data and prevent fraud.
Streamlining Operations: Automated payment processing reduces manual work, minimizes errors, and speeds up transaction times.
Choosing the Right Payment Processor:
Fees: Look for transparent fee structures. Some processors have flat-rate pricing, while others might charge based on the transaction volume.
Integration Capabilities: The processor should seamlessly integrate with your POS system, accounting software, and other business tools.
Customer Support: Opt for processors that offer round-the-clock support to address any issues promptly.
Getting Started:
Open a Merchant Account: This specialized account is where funds will be held before they're transferred to your business bank account.
Select a Payment Gateway: This software authorizes online transactions. Ensure it's compatible with your e-commerce platform.
Understand the Terms: Familiarize yourself with terms like chargeback, interchange fees, and PCI compliance.
Conclusion:
Setting up payment processing might seem daunting, but with a clear understanding and the right partner, it's a straightforward process. By ensuring that your business can securely and efficiently handle transactions, you're well on your way to building a successful enterprise.
Ready to Take the Next Step? Apply with Us!
We understand how crucial payment processing is for your new business, and we're here to make the journey as seamless as possible. Our tailored solutions are designed to meet the unique needs of every business, ensuring you have the support you need every step of the way.
Why Choose Us?
Expertise: Our team has years of experience in payment processing, ensuring you get the best advice and solutions for your business.
Tailored Solutions: We recognize that no two businesses are the same. That's why we offer customized payment processing solutions that align with your specific needs.
24/7 Support: Our dedicated customer service team is available around the clock to answer any queries and address concerns, ensuring uninterrupted business operations.
How to Get Started?
Fill Out Our Application: It's simple, intuitive, and takes just a few minutes. Click here to start your application.
Talk to Our Expert: Once we receive your application, one of our payment processing experts will reach out to discuss the best solutions tailored to your business.
Set Up & Go Live: After finalizing the best solution for you, our team will guide you through the setup process. Before you know it, you'll be ready to process your first transaction!
Take the plunge today and ensure your business benefits from a payment processing partner that truly understands and caters to your needs. Apply now and elevate your customer transaction experience.
---